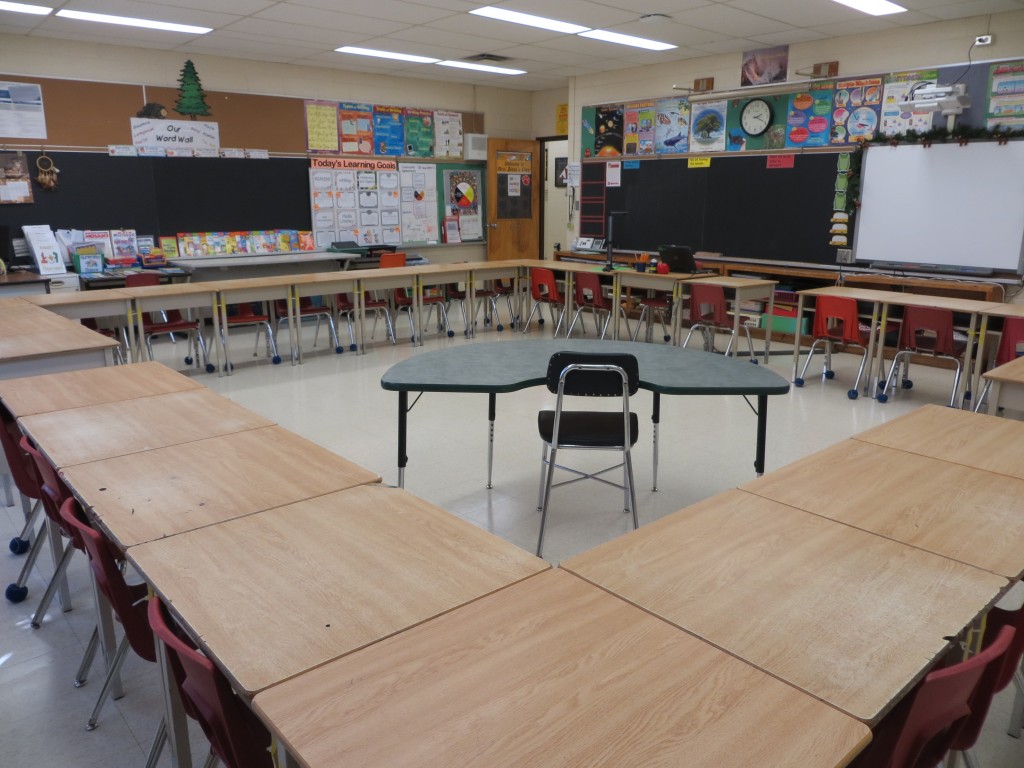 We have enjoyed a very productive and fun first two weeks of school. In preparation to learn the Grade 5 curriculum, we have engaged in some team-building activities, established classroom rules and routines, completed a learning style inventory, completed PRIME math and CASI reading comprehension baseline tests, and reviewed concepts from Grade 4.
This is our class' "Community Agreement" (the guidelines for behaviour upon which we all agreed):
These are some images of students working on paragraph writing in our school's new outdoor classroom:
This is what math looked like this afternoon, in our "indoor classroom":
We are also studying media literacy and math within the context of the school's "Fall Food Drive for Orphaned Wildlife." That project is explained in a separate BLOG post.
We will be alternating between Social Studies and Science, throughout the school year. We are starting with the Social Studies unit about Canada's government, because it ties in so nicely with the Federal election. Today, students watched part of last evening's leadership debate. They made some keen observations about the types of responses and demeanor of each candidate. Closer to the election, we will hold our own mock poll, to see how students in our class would vote.
Our first gym unit is baseball, and our first health unit will be about healthy living (nutrition and exercise):
We started off our visual arts program with "Name Graffiti" posters:
Within the arts curriculum, Mrs. Black will also be teaching drama. Mr. Volgmann, will teach our class music and dance.
We are looking forward to having you along on this year's adventure in learning. You can sign up to receive an e-mail notification whenever a new BLOG post is published. That way, you won't miss out on any of the action!
Thank you for visiting our class BLOG.  If you have any questions or comments, feel free e-mail me (Margaret Black):  mblack@scdsb.on.ca or to add a comment to this page.