Norval Morriseau was a First Nations artist from Ontario, who passed away in 2007. Nicknamed "The Picasso of the North," he created works that depicted the legends and stories of his people. Mr. Norval's work is characterized by black outlines, bright colours, and pictures within pictures. Students in our class studied a number of Norval Morriseau's paintings, and then created original pieces of art that emulated his style.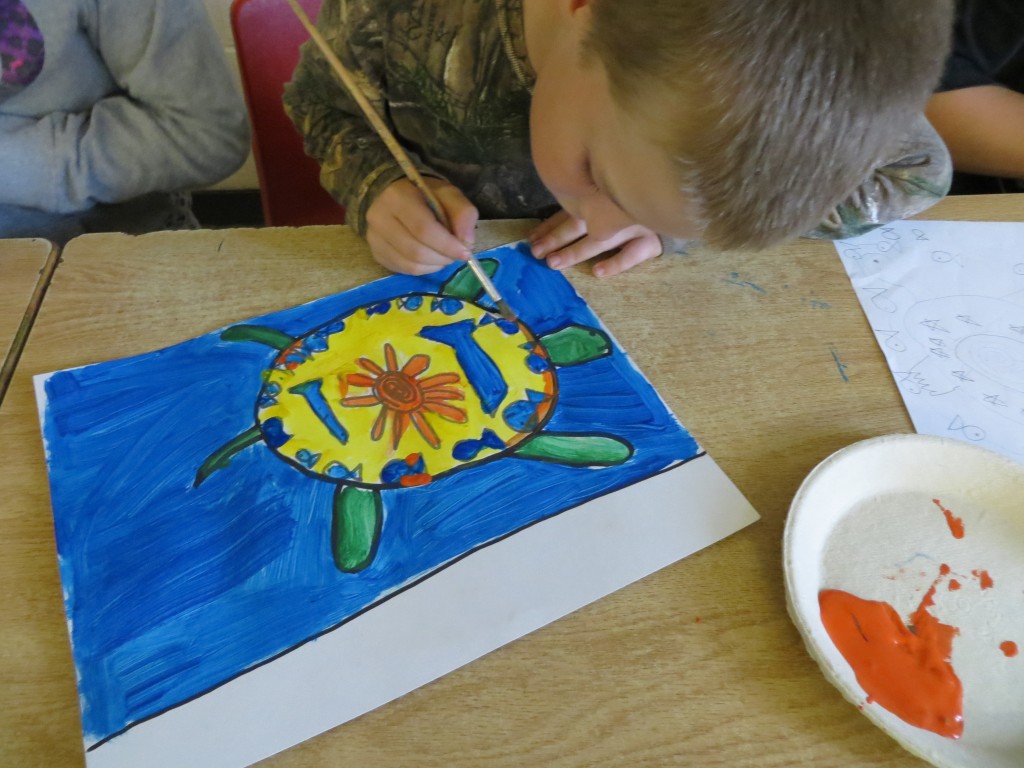 The finished products are beautiful!
Thank you for visiting our class BLOG.  If you have any questions or comments, feel free e-mail me (Margaret Black):  mblack@scdsb.on.ca or to add a comment to this page.