From February through April, our class had the privilege of hosting a teacher-candidate from Lakehead University's Faculty of Education.
Miss Whipp, who is in the first year of the two-year teacher's college program, spent five Wednesdays observing in our classroom, and then five full weeks observing, co-planning and co-teaching. Miss Whipp started off her five week block teaching one subject. By Week 5 she was teaching almost full-time, in consultation with Mrs. Black.
Here are some pictures of Miss Whipp's time with us:
MATH
LITERACY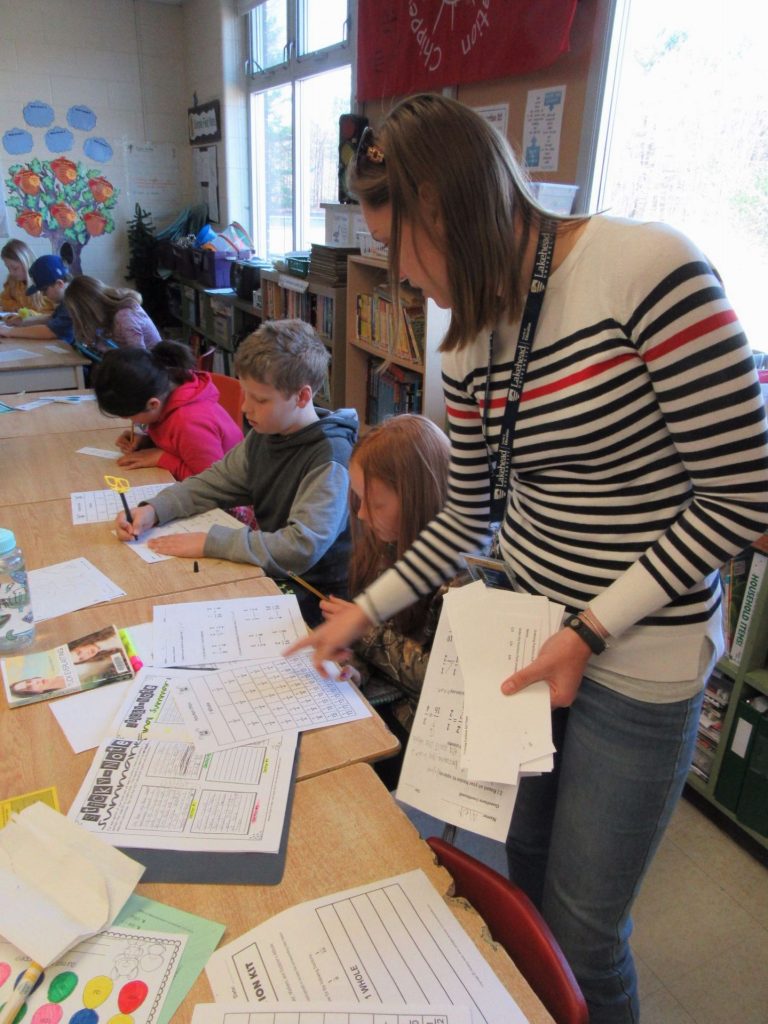 GYM & DAILY PHYSICAL ACTIVITY (DPA)
HEALTH
SOCIAL STUDIES
DRAMA
FAREWELL PARTY FOR MISS WHIPP!
This afternoon we threw a farewell party for Miss Whipp.  A good time was had by all!
We want to thank Miss Whipp for inspiring us to learn, with her creative and fun lessons.  We loved having her in our class and we are going to miss her!!
-----------------------------------------------------------------
Thank you for visiting our class BLOG.  If you have any questions or comments, feel free e-mail me (Margaret Black):  mblack@scdsb.on.ca or to add a comment to this page.