Canada's only chimpanzee sanctuary is located near Montreal, Quebec. The Fauna Foundation is currently home to fourteen middle-aged to elderly chimpanzees. About half of the chimps were rescued from a medical research lab. in New York State. Several others spent decades on display in Canadian zoos. Two, who are fluent in American Sign Language, were part of a cross-species language study at a university in Washington State.
http://www.faunafoundation.org/chimps/chimps-resident/
This year, the sanctuary invited the public to help brighten the lives of the chimpanzees by decorating Christmas stockings to adorn "the chimp house."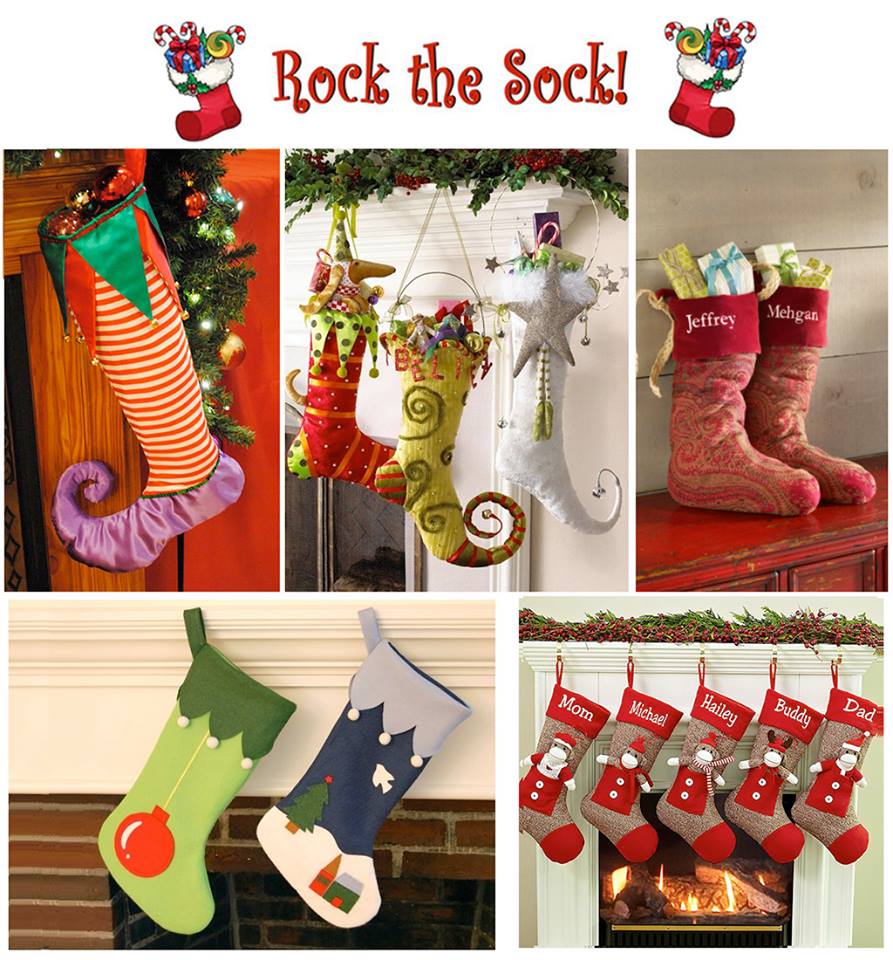 http://www.faunafoundation.org/2016/11/rock-the-sock-contest/
Our Grade 5 class jumped at the opportunity to help!  Almost every student in our class willingly gave up a recess period to begin work on the stockings.  When we started the project, there were twelve chimpanzees in residence at the sanctuary. Students worked individually or in pairs to decorate a beautiful stocking for each one of them.
Mrs. Black researched the types of "enrichment items" the sanctuary's chimpanzees enjoy and then purchased some Christmas colouring books and DVD's, crayons, small stuffed animals, Santa hats, hair brushes, sunglasses, beads and paper streamers to send to the sanctuary, as stocking stuffers.
After our first package had been shipped, the sanctuary announced that it had taken in the last two zoo chimpanzees in Canada, two very elderly females named Blackie and Dolly, who had lived at a Quebec Zoo for over 40 years.  Two students in our class created stockings for Blackie and Dolly, and we sent a second package to the sanctuary.
The chimpanzee's caregivers were delighted with our contribution!
On December 16th, the sanctuary posted this picture on their Facebook page, depicting Loulis', Jethro's and Chance's stockings stuffed with goodies: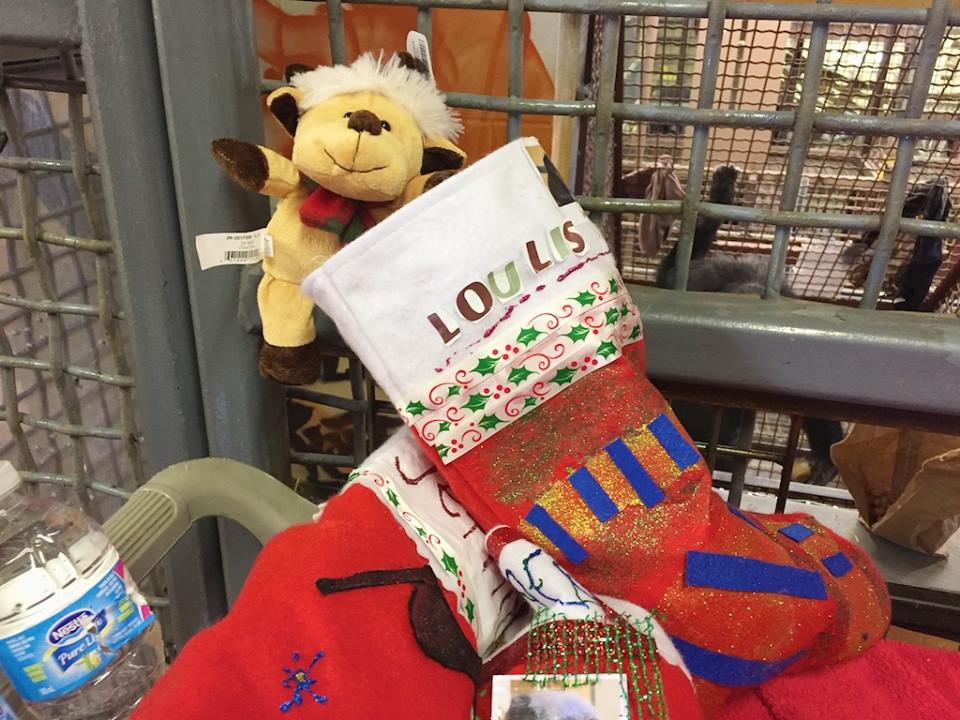 On December 18th, the sanctuary posted a short video of Dolly helping herself to items from Jethro's stocking:
http://www.facebook.com/faunafoundation/videos/1179755042073159/
This is a screenshot from that video:
On December 23rd, the Fauna Foundation announced the winner of their "Rock the Sock" contest. EXCITEMENT!  Our entire class won the contest!!!
(click on the image below to enlarge it)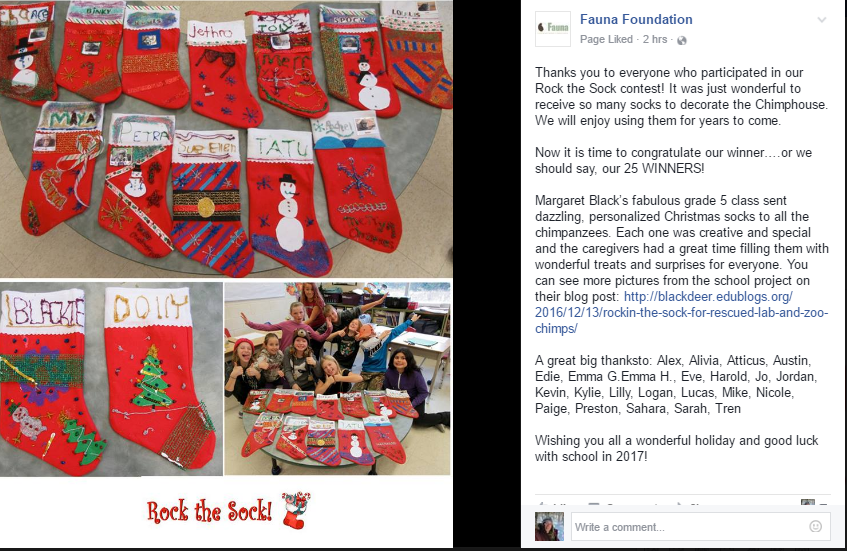 We sent the sanctuary back a big "Thank You" for chosing our stockings!
-----------------------------------------------------------------
UPDATE:  Tuesday, January 10, 2017
Today, the class received a wonderful thank you package from The Fauna Foundation!
-----------------------------------------------------------------
Thank you for visiting our class BLOG.  If you have any questions or comments, feel free e-mail me (Margaret Black):  mblack@scdsb.on.caor to add a comment to this page.