Today, Grade 5-8 students from Rama Central P.S. helped local residents protect their homes from spring flooding, by walking to the public works yard to fill sand bags. Our Grade 5 class worked alongside the Grade 8 class and filled over 150 sand bags in 100 minutes. In total, students from our school filled over 500 bags throughout the day.
CTV Barrie dropped by to interview people at the public works yard, while covering the story of local flooding.
Mrs. Torrey, who organized our first sand-bagging day, four years ago:
Ramara Mayor Basil Clarke:
Our class, after completing their 100-minute sand-bagging shift:
These pictures depict high water about a kilometre south of the school. The blue "lakes" are actually flooded farmer's fields: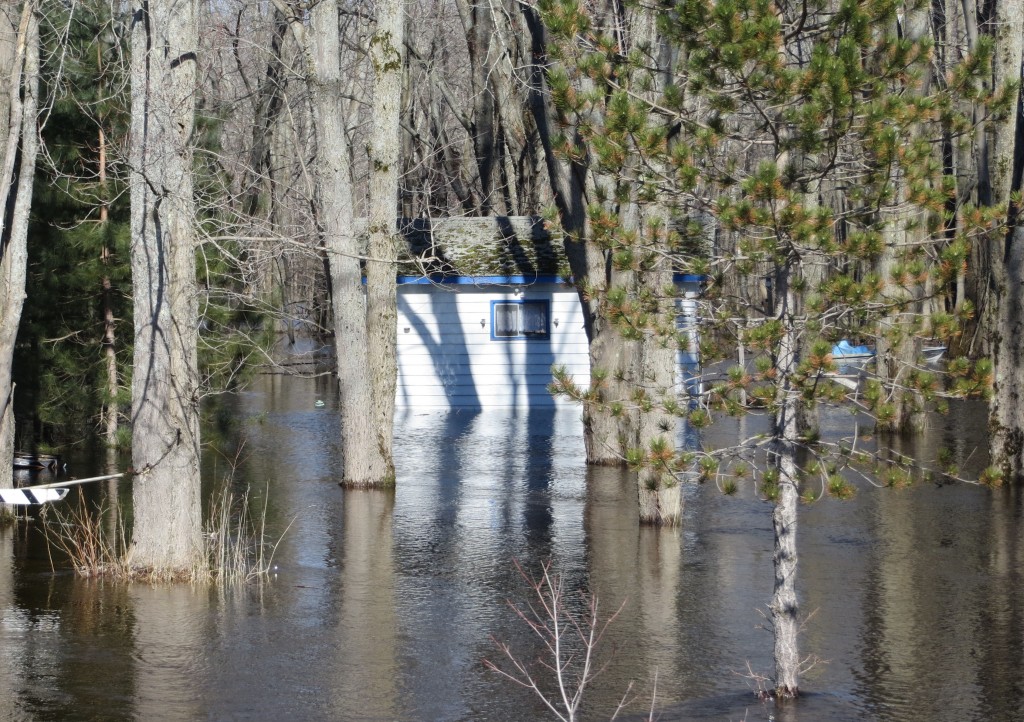 Spring flooding was the lead story in tonight's Barrie newscast:
http://barrie.ctvnews.ca/video?clipId=839589&binId=1.1274844&playlistPageNum=1
Our school's efforts to help were also featured in the Orillia newspaper: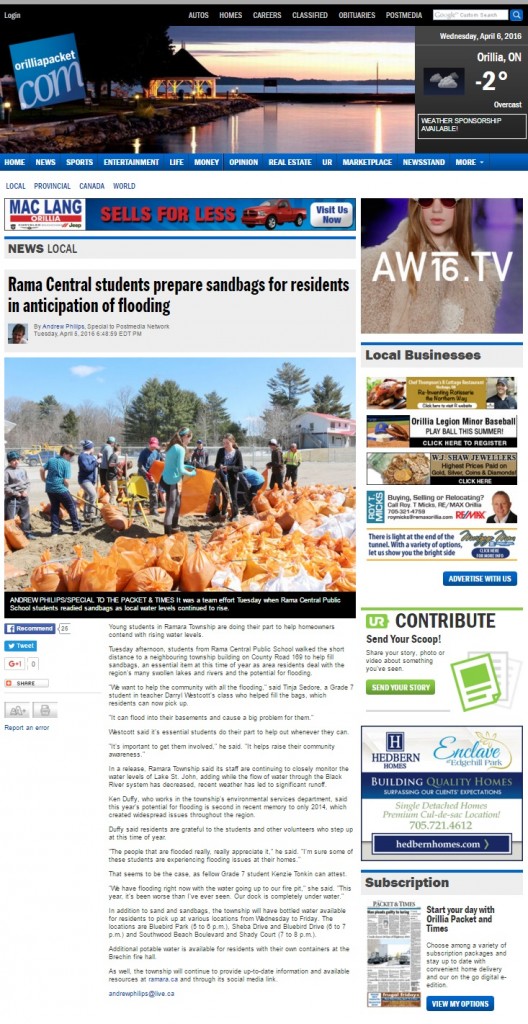 http://www.orilliapacket.com/2016/04/05/rama-central-students-prepare-sandbags-for-residents-in-anticipation-of-flooding
Thank you for visiting our class BLOG.  If you have any questions or comments, feel free e-mail me (Margaret Black):  mblack@scdsb.on.ca or to add a comment to this page.