In mid-October, students in Grades 2-6 participated in a cartooning workshop, with illustrator Jermaine Smith from Freeze Kid's Comic Books.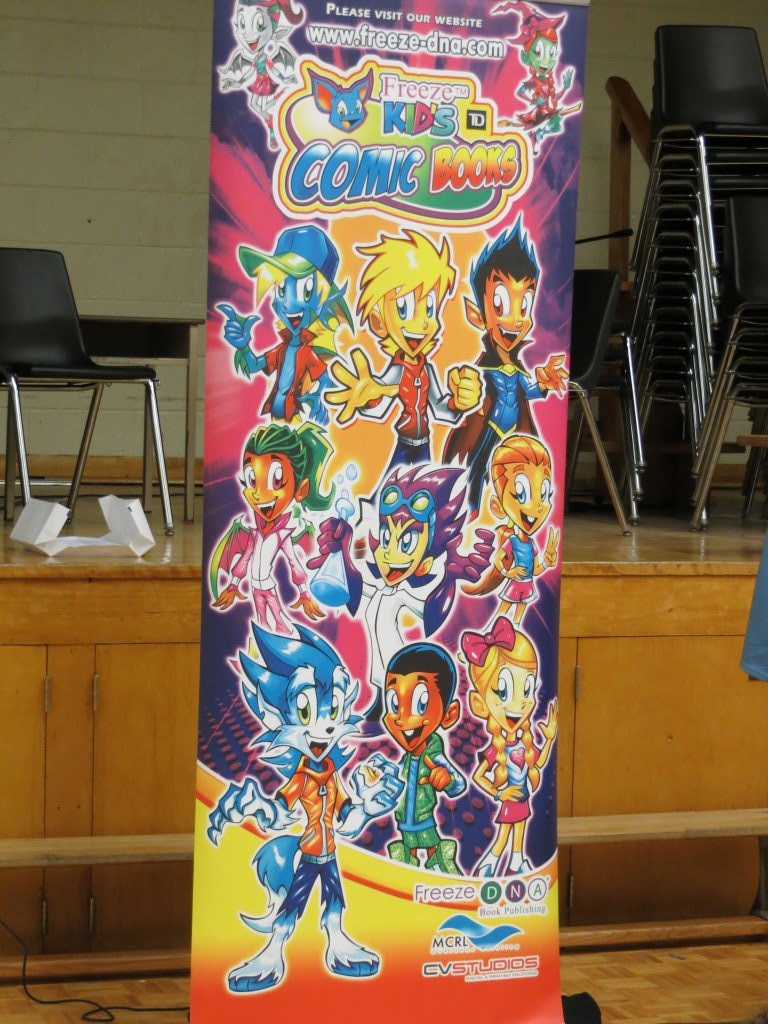 Mr. Smith guided students through the process of drawing several cartoon characters.
Afterwards, students in our class used what they learned to create eight-panel comic strips.
Some students shared their work with the class, using our classroom document camera.
Here are some of the finished comic strips:
The next step in our project was to turn some of our comic strips into plays. Students organized themselves into groups of three to six, chose one of the comic strips created by a member of their group, and used it as the script planner. They then worked collaboratively to write a play, create props, rehearse, and present to our class, as a drama activity.
This is what the plays looked like...
The Banana Robbery:
Halloween Terror:
Clayton's Potions:
Voldekatypotter:
Supergirls:
Ninja Boy VS. the Vampire:
Students really enjoyed working their way through this integrated unit, which generated marks for them in visual arts, writing, the learning skill "collaboration," and drama.
--------------------------------------------------------------
Thank you for visiting our class BLOG.  If you have any questions or comments, feel free to e-mail me (Margaret Black):  mblack@scdsb.on.ca or to add a comment to this page.