High school student ambassadors from Learning for a Sustainable Future (LSF) recently visited Rama Central P.S. and ran a workshop geared at helping our class identify its next outreach project.
The workshop began by inviting students to share their thoughts and feelings about images depicting cultural, economic, environmental and social issues.
Next, students were each given a photograph and asked to identify which category or categories of need the picture addressed.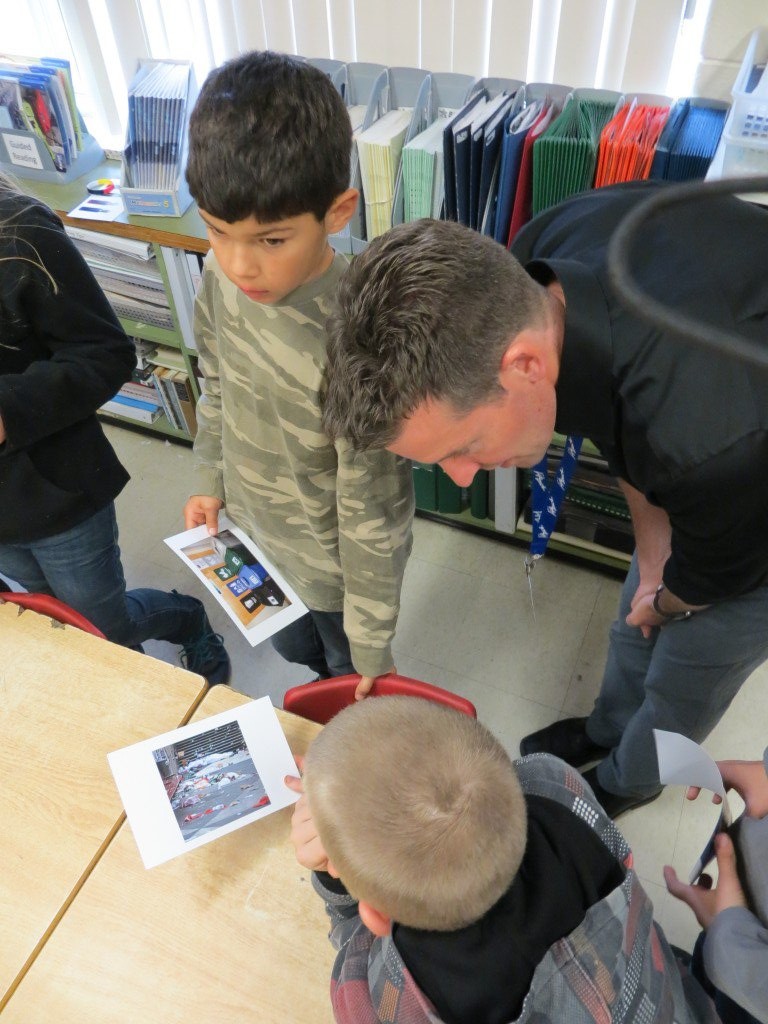 Once students had been exposed to some outreach categories and ideas, they worked in small groups to brainstorm project ideas for our class.
Then, each group chose its favourite idea and had a repesentative of the group present it to the class.
The class was then given an opportunity to vote, to narrow down the choices. After two rounds of voting, we had a two-way tie. We decided that helping the turtles could be the focus of our persuasive letter writing unit, so the rest of the workshop was focused on developing the idea "helping the homeless."
The LSF team helped the class more clearly define their project, which will include knitting, a winter clothing drive, and a food drive for Sharing Place food bank.
Once the scope of the project had been determined, the LSF ambassadors entered the project into the "Our Canada Project" database, where others can view it. We will add photographs and more details to our online project listing, as they become available.
http://ourcanadaproject.ca/place/the-epic-knitty-bitty-clothing-drive-2/
We want to thank the student ambassadors for coming to our class. We had a great time, and learned a lot about outreach projects and how to organize them!
In a future blog post, we will show our class working toward making their new outreach project a reality.
---------------------------------------------------------------------------------
Thank you for visiting our class BLOG.  If you have any questions or comments, feel free to e-mail me (Margaret Black):  mblack@scdsb.on.ca or to add a comment to this page.