Over the past six weeks, each student in our class has read a minimum of three chapter books, and created several reading response projects based on what we read. On Thursday, we had an opportunity to share our projects with younger students. Miss Wigle's Grade 2/3 class and Mrs. Mihills' Grade 1/2 class came for a visit. They had an opportunity to view our plasticine figures, dioramas, posters, mobiles and PowerPoints, read some of our writings and try out the word searches and board games we made, based on the books we had read.
Here is what our Literacy Fair looked like: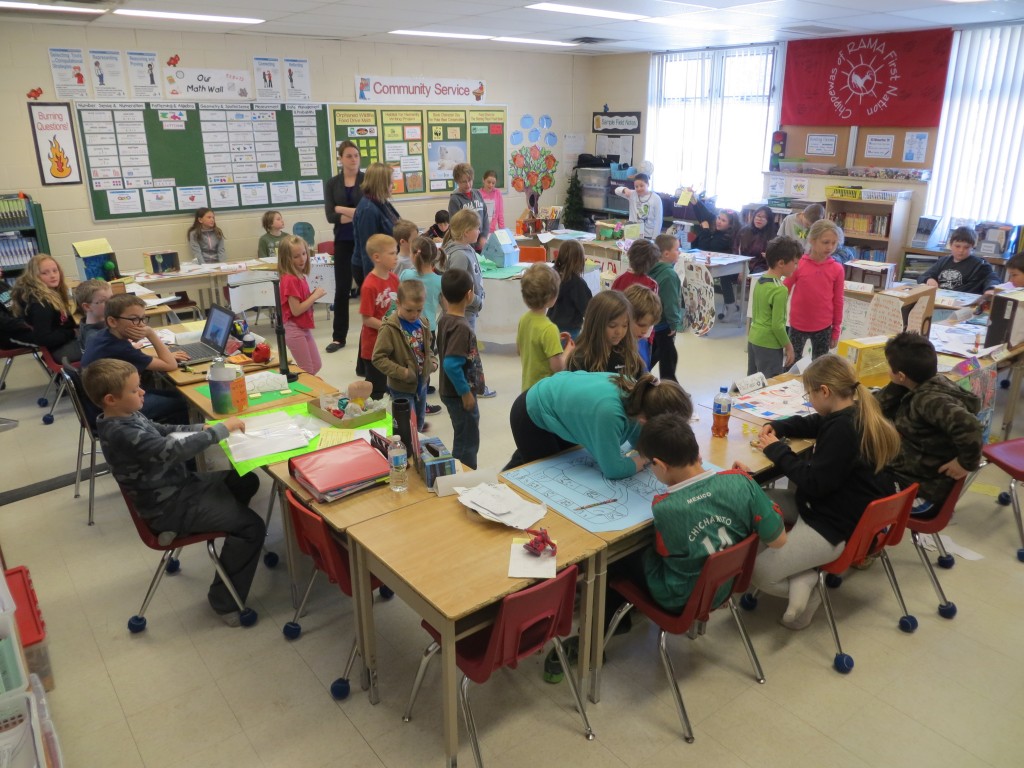 Click on any of the photos below to enlarge it:
We'd like to thank the Grade 1-3 students in Miss Wigle's and Mrs. Mihills' classes for coming to see our projects!
Thank you for visiting our class BLOG.  If you have any questions or comments, feel free e-mail me (Margaret Black):  mblack@scdsb.on.ca or to add a comment to this page.