An earlier BLOG post explains our Social Studies model-building project.
Student have worked collaboratively on their models every day for the past two weeks. The results are really impressive!
Here are some close-ups of students putting finishing touches on their work:
These are the finished products! (Click on any photo to enlarge it.)
Medieval Caste, by Grade 4 students Garett, Grace and Mae:
Medieval Village, by Grade 4 students Ella, Elora and Rosa:
Viking Ship, by Grade 4 students Aiden, Cohen and Colby:
Viking Settement and Ship, by Grade 5 students Derek, Eden, Ethan G. and Kait:
Jacques Cartier's Ship, by Ethan W., Kristal and Liam F.:
Blackfoot First Nation Settlement, by Grade 5 students Emily, Kai and Tinja:
Inuit Igloos and Dog Sled, by Grade 5 students Brendan, Liam B. and Maddy:
Parliament Hill, by Grade 5 students Bella, Connor, Paige and Vaughn: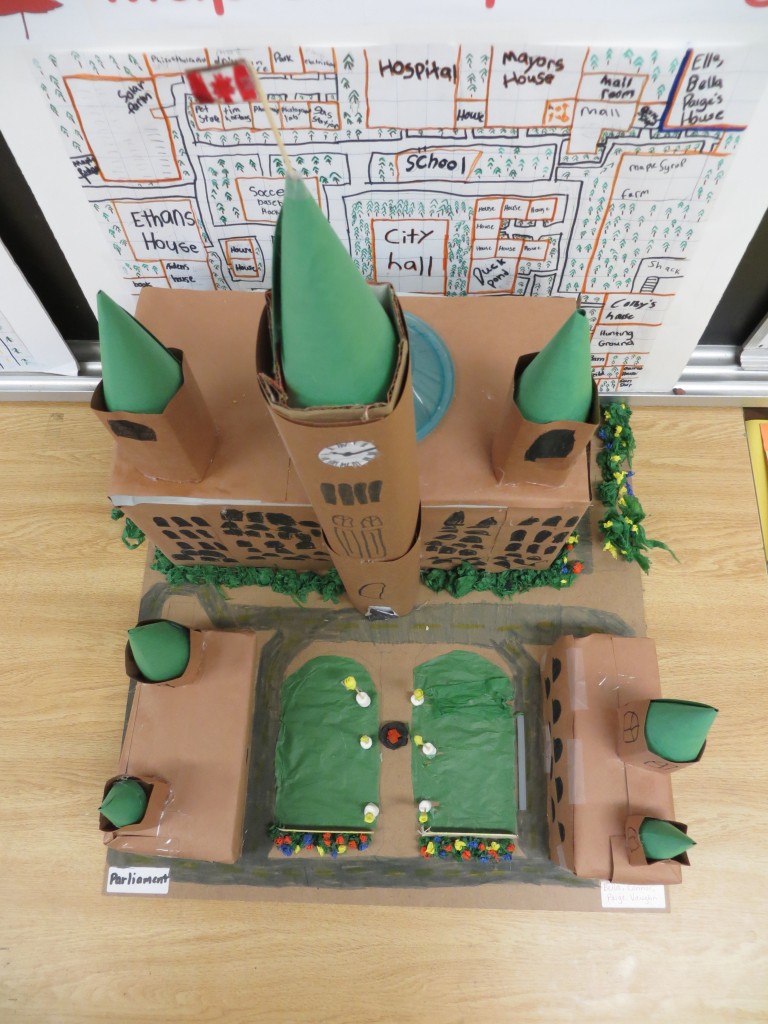 Next step:  Groups will present information about the topics they portrayed in models to our class and then hold a Social Studies Fair for y0unger students.
Thank you for visiting our class BLOG.  If you have any questions or comments, feel free e-mail me (Margaret Black):  mblack@scdsb.on.ca or to add a comment to this page.