Yesterday, a teacher representing the Couchiching Conservancy came to the school and ran three 100-minute workshops, with three different classes. Our "schoolyard safari" met Grade 4 Science expectations re: habitats and communities, and Grade 5 Science expectations re: conservation of energy and resources.
The session began in the classroom, with an introduction to local habitats and the organisms that inhabit them. Steve brought with him some really interesting artifacts that the students were allowed to handle. (Click any photo in this post to enlarge it.)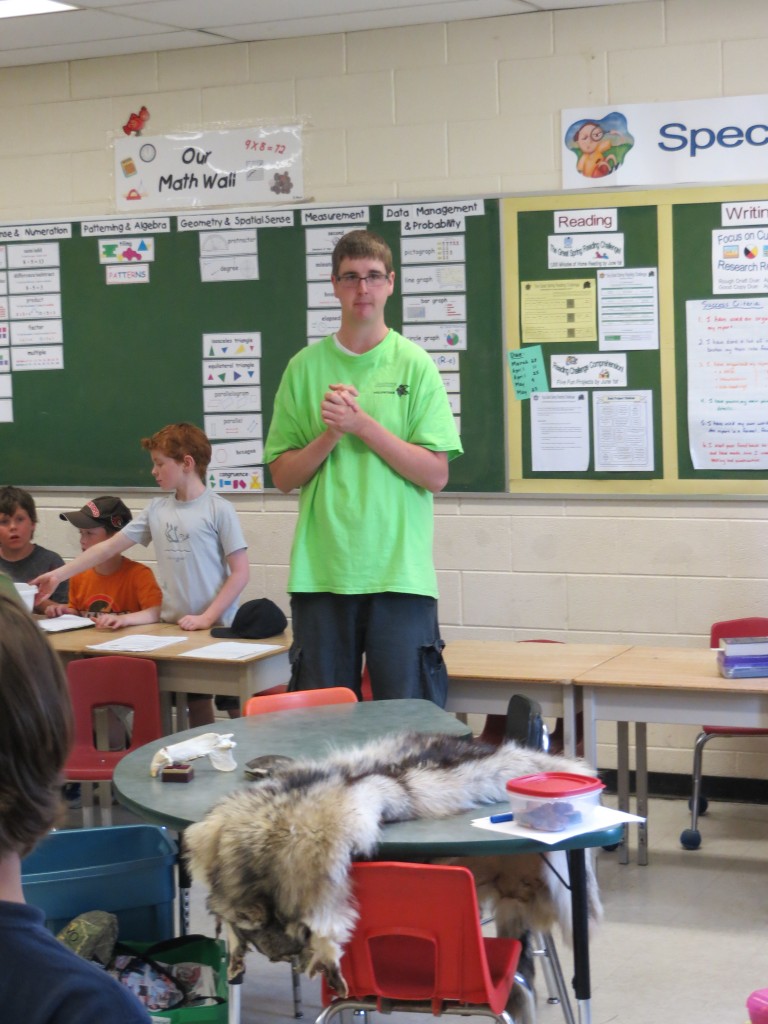 Afterwards, we headed out on a guided hike of the schoolyard, during which students looked for signs of human and animal habitation, and noted various plant species that they found.
Then, students played a tag game that illustrated the way in which the balance between predators and prey regulates itself, in nature.
The final activity was a debriefing in the classroom, during which students designed pamphlets illustrating some of the living things they found in the schoolyard.
We'd like to thank Steve and Couchiching Conservancy for a wonderful workshop. Quote of the day: "Wow, we are seeing things we never knew about on our schoolyard!"
Thank you for visiting our class BLOG.  If you have any questions or comments, feel free e-mail me (Margaret Black):  mblack@scdsb.on.ca or to add a comment to this page.