Our special math project, which is also an outreach project in support of Woodlands Wildlife Sanctuary is now underway.  (Sept. 23rd NOTE:  We have collected so many items that we will now be sharing with Aspen Valley Wildlife Sanctuary, as well!)
We have sent home notes to parents, explaining what we are doing (click on any picture to enlarge it):
Everyone in our class received a paper bag, for collecting items,
with a note attached to it.
We have started a Community Service bulletin board in our classroom:
The entire school has been invited to help us collect acorns, pine cones and maple keys, to feed to baby squirrels, porcupines and fawns that will  overwintering at local wildlife sanctuaries: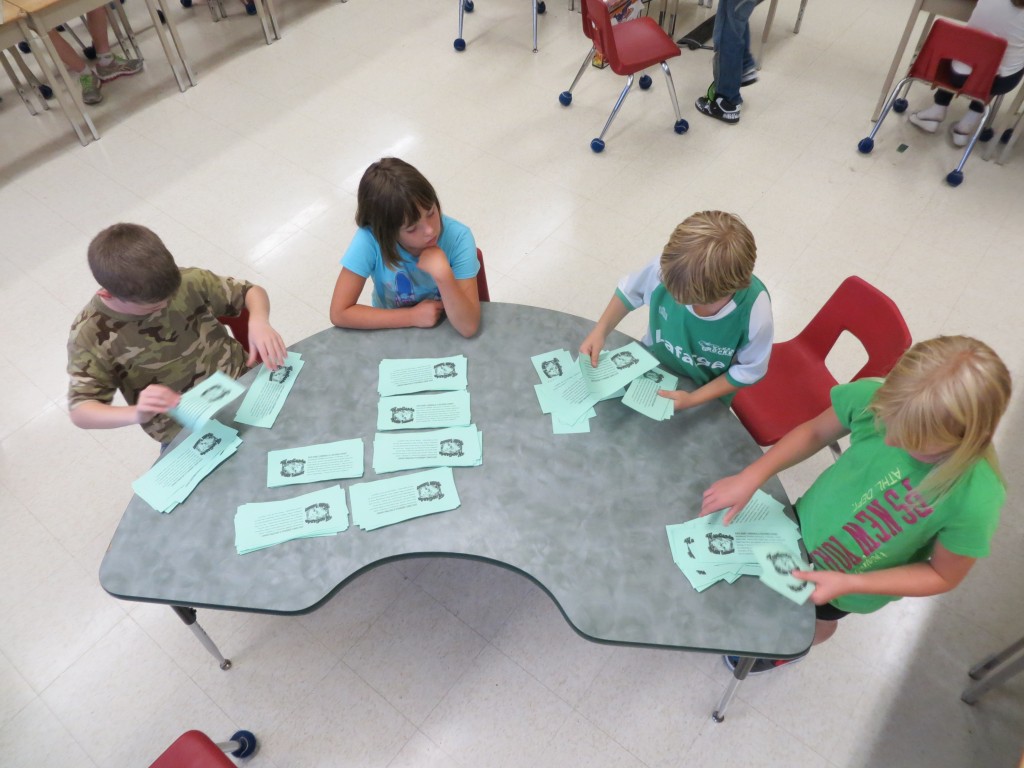 Students in our class counting out invitations for other classes
Teams of students from our class have started touring the school, making presentations explaining what wildlife rehabilitation centres do and why it is important to feed orphaned animals the types of food they will see after they are released back into the wild: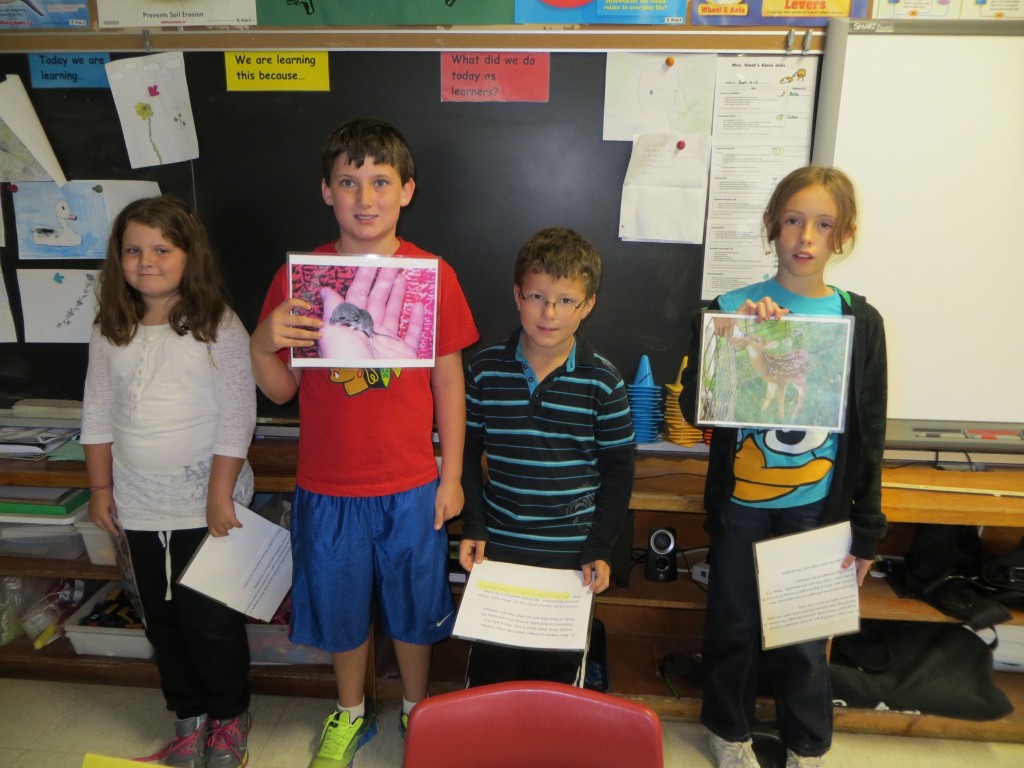 Students rehearsing for classroom presentations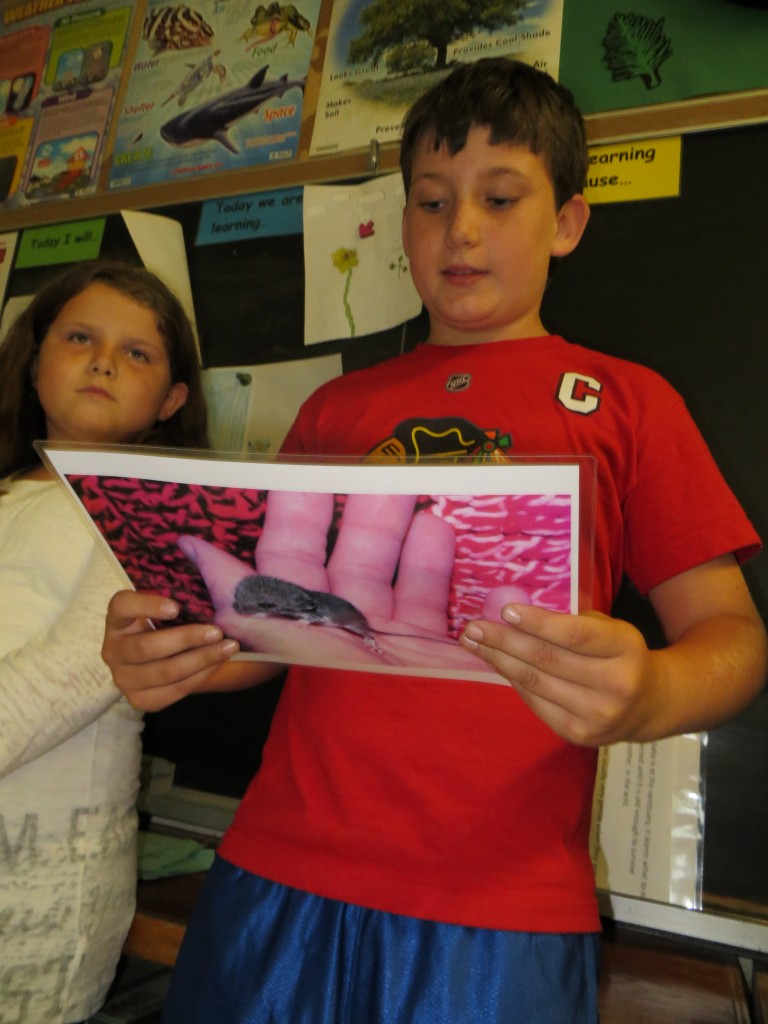 The collection of natural foods for orphaned baby animals has begun:
And, in a truly remarkable twist of fate... The week we began collecting food for orphaned baby animals, the family of one of my students rescued a four-week old squirrel they found on their driveway, alone, cold and dehydrated. They did a great job with emergency care, and then I drove the little guy to Aspen Valley Wildlife Sanctuary, where I happened to be going for a meeting. "Squirrelly" will be one of those babies who needs to overwinter at a wildlife sanctuary, eating the kinds of foods we are collecting!  Next Spring, he will be released back into the wild close to where he was found.
"Squirrelly" receiving a feeding of Pedialyte (2 ml), via eye-dropper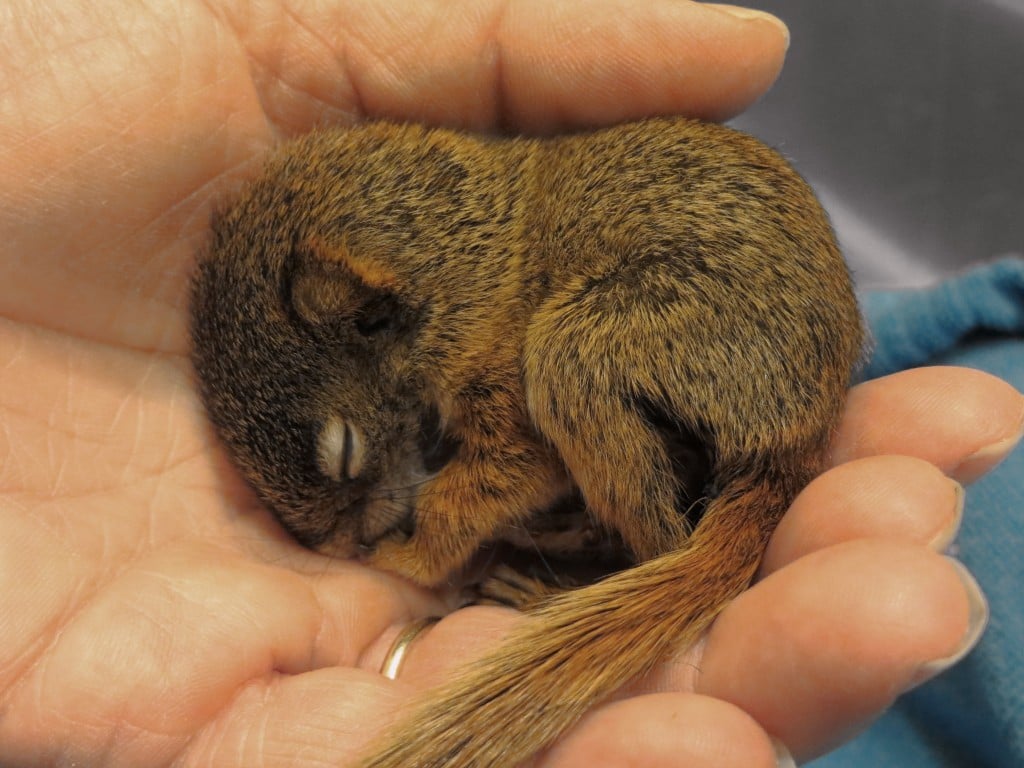 Full tummy = sleepy baby
Next step:  During the first week of October, we will be spending two or three math classes sorting, counting, calculating fractions and equivalent fractions, estimating percentages, graphing and estimating how long our food stash will last, when fed to baby squirrels.
Then I will drive all the great, natural food we collected to Woodlands Sanctuary and Aspen Valley Sanctuary, where it will teach baby animals, like Squirrelly, what foods to eat and provide them with sustenance all winter long!
---------------------------------------------------------------------------
Thank you for visiting our class BLOG. If you have any questions or comments, feel free e-mail me (Margaret Black):  mblack@mail1.scdsb.on.ca or to add a comment to this page.