Dear Parents:
Welcome to our class BLOG.  This is where you will find all the news about what we are doing in class.  We will try to provide you with information and updates at least twice a month.  Sometimes I will author BLOG posts and other times students will be invited to write the updates themselves.
During our first week of school, we developed a "Community Agreement" to ensure that everyone in class feels valued, respected and is able to learn to the best of his/her ability.  This is our agreement (click on it to see an enlargement):
Some of you have already mentioned that one of the activities your child particularly enjoyed during our first week of school was "field work." For Grade 4 students, field work ties in with their Science topic "Habitats and Communities" and their Social Studies topic, "Physical Regions of Canada."  For Grade 5 students, field work relates to their Science topic "Conservation of Energy and Resources."  We will also be using outdoor sessions as the basis for writing, math and arts assignments.
During our initial outdoor sessions, students began to learn how to focus on schoolwork in the outdoors and to take accurate and comprehensive field observation notes.  After our second outdoor learning session, students used their field sketches to develop more detailed drawings, back in the classroom.  Here is what field work looks like on the front lawn of the school: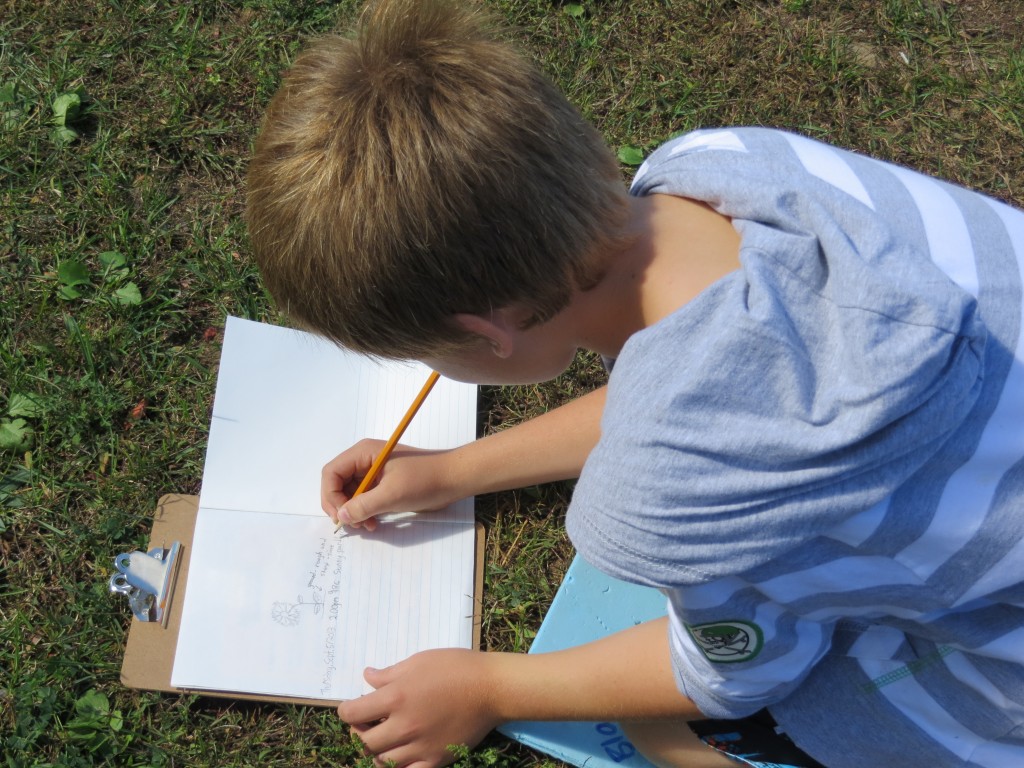 We hope you enjoy this little window into Grade 4/5!
Sincerely,
Mrs. Black
P.S.  Feel free to share our BLOG address with Grandparents and other relatives.  🙂
________________________________________
Thank you for visiting our class BLOG. If you have any questions or comments, feel free e-mail me (Margaret Black):  mblack@mail1.scdsb.on.ca or to add a comment to this page.