On Friday, January 18th, Pattie Dawson and her two children drove up from Alliston, to meet and thank us in person for all we did to help Princess. We enjoyed a wonderful pizza party, courtesy of Pattie. She also brought certificates for the kids and an amazing keepsake for me.
Here is the party, in pictures:
Welcome Pattie, Bradley and Alexandra!
(cake from Mariposa Market)
Pattie told the class about some of the foster pets her family has cared for.

She showed us certificates of thanks she had made for each of the students.
Then we had a sharing time.
Bradley and Alexandra practiced reading the poem they would be reading at Princess' memorial the following day.
Then four of the Grade 5 girls in our class read the reflections the class had penned. I will be reading this at the memorial, on behalf of the class:

Click on the image above to read the class' reflections


Kyle read the children's story he wrote about Princess.

Then, Little Caesars delivered eight pizzas, right on schedule.
Pattie also brought veggies and dip.

Thanks to Pattie, we had lots of drinks to go with our lunch as well.

Yum!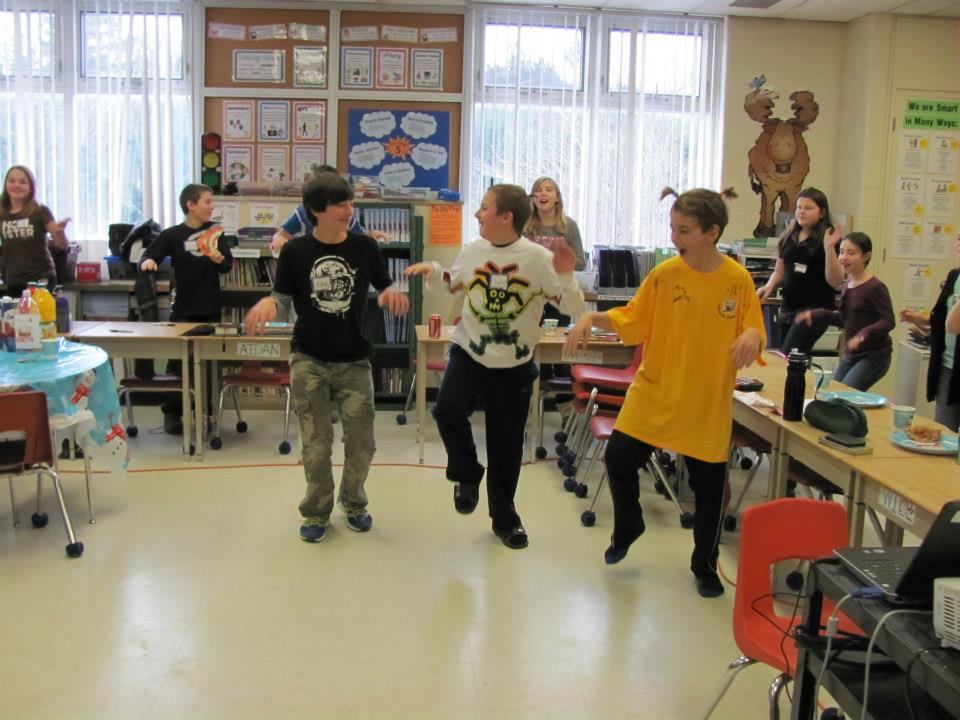 After lunch, we had a dance break. First, the boys led us.

Then the girls led a dance.
Afterwards, we had cake, fresh fruit, and another sharing time.

Next, Pattie presented me with flowers and this amazing framed poem and cast of Princess' paw. I will treasure this forever!

Soon, it was time for Pattie and her kids to leave.
The class gave Pattie a big group hug!

Another view of the group hug!

This is a detailed view of the certificate each student received from Pattie.

The class with their certificates.
THANK YOU to Pattie for helping us see how much kids really CAN make a difference!!!
Thank you for visiting our class BLOG.  If you have any questions or comments, feel free to e-mail me (Margaret Black):  mblack@mail1.scdsb.on.caor to add a comment to this page.