Today our class spent the morning Literacy block reading and analyzing news articles from the National Post, Globe and Mail, Toronto Star, Toronto Sun and Orillia Packet and Times.  These are the Learning Goals for this lesson:
Students were arranged in groups of three.  Each group chose a "hard news" story from one of the newspapers, and analyzed it using the criteria on the left (click on the image to enlarge it).  A "hard news" story is one that is tied to an event and/or has a sense of urgency attached to it.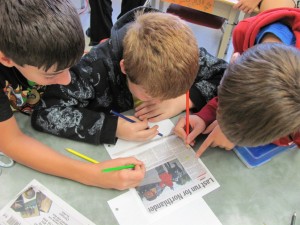 Here are the articles that students analyzed today.  Topics included Justin Bieber, Omar Khadr, a new four-way stop in Orillia, the last run of the Northlander Train, a difficult decision to be made by a Blue Jays player, a firefighter tribute in Toronto, and a bombing in the Middle East: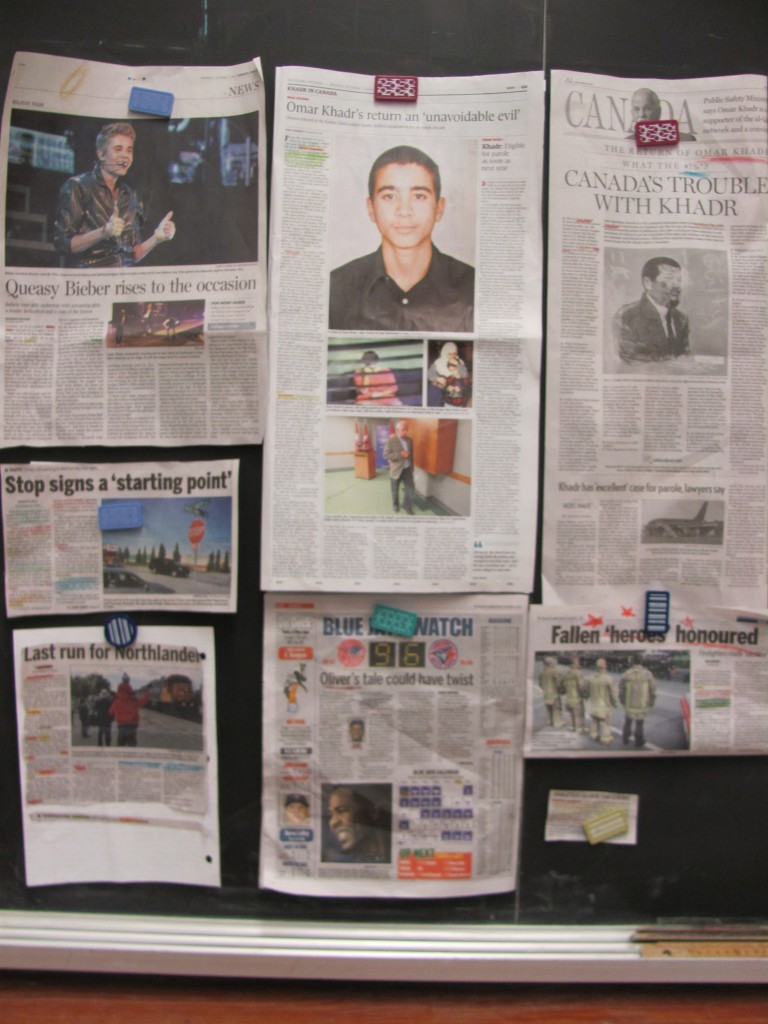 After completing their analyses, groups shared their findings with the class.  Students discovered that almost all news articles include "the five W's" (why, who, what, when and where) and provide additional quotes and information.  Often, this extra information helps readers to feel a connection to the people in the story.  Students also discovered that some articles report just the facts or provide readers with a variety of different perspectives on an issue, while other articles seem more like persuasive writing, attempting to make readers take one side or another on an issue.  This last insight led to a lively discussion about the various ways that Omar Khadr has been portrayed in the media.
In our next media literacy session, students will apply today's learning to the task of writing their own news articles.  I'm hoping to entice some of them to write news for the class BLOG.
Thank you for visiting the class, via our BLOG.  If you have any questions or comments, feel free to e-mail me:  mblack@mail1.scdsb.on.ca or to add a comment to this page.