Tonight, four Junior students and four Intermediate students (plus one student-cheerleader) represented Rama Central P.S at the annual Brechin Legion Speech Competition.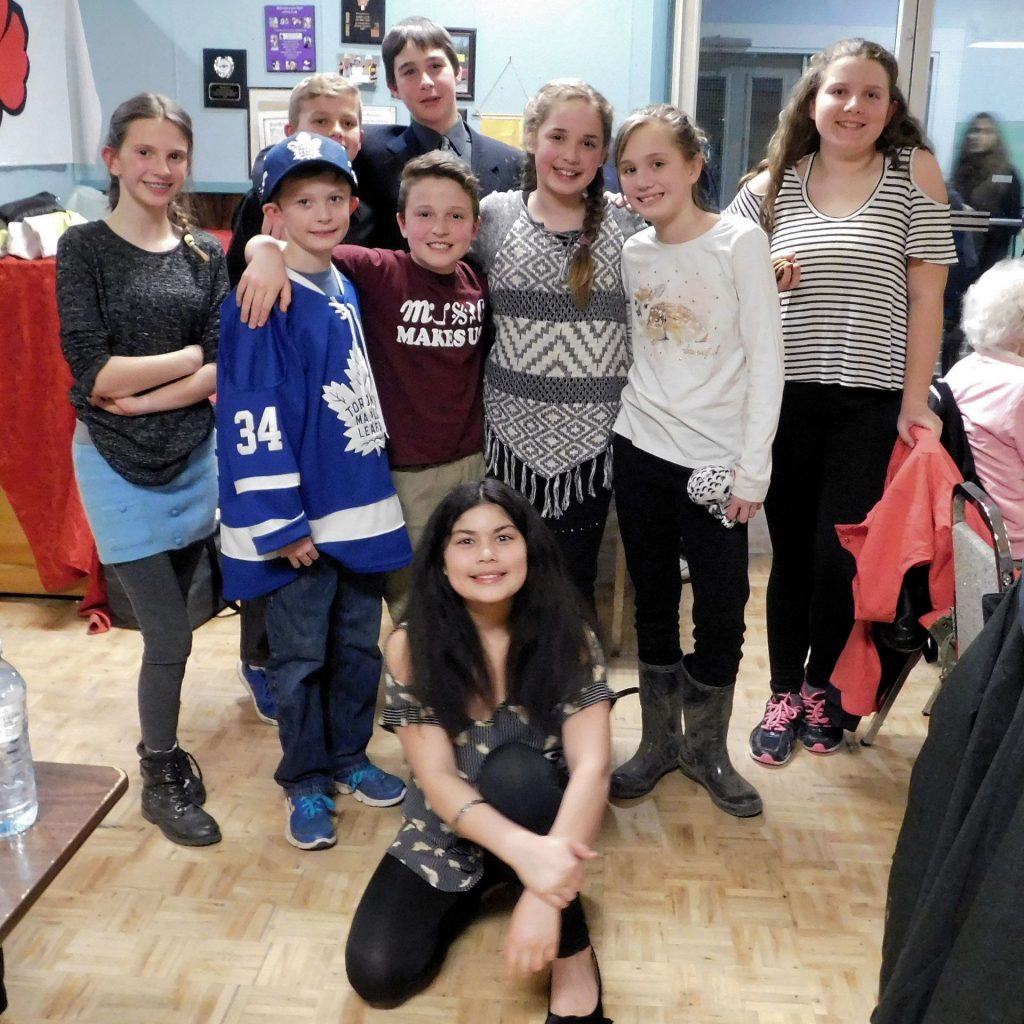 Three of the four speakers from our school's Junior division were Grade 5 students from our class!
Our students had great support from family, and school staff was also well represented at the speech competition. Our Grade 4/5 teacher, our Grade 6 teacher and our librarian were all in attendance.
Everyone did a terrific job, and siblings Lily (from the Grade 7 class) and Owen (from our class) both came in third in their respective divisions!  Lily's speech was about the merits of reading novels instead of, or before, seeing movies based on books; Owen's was about Superheroes and Supervillans.
Here are a few other images of our evening in Brechin: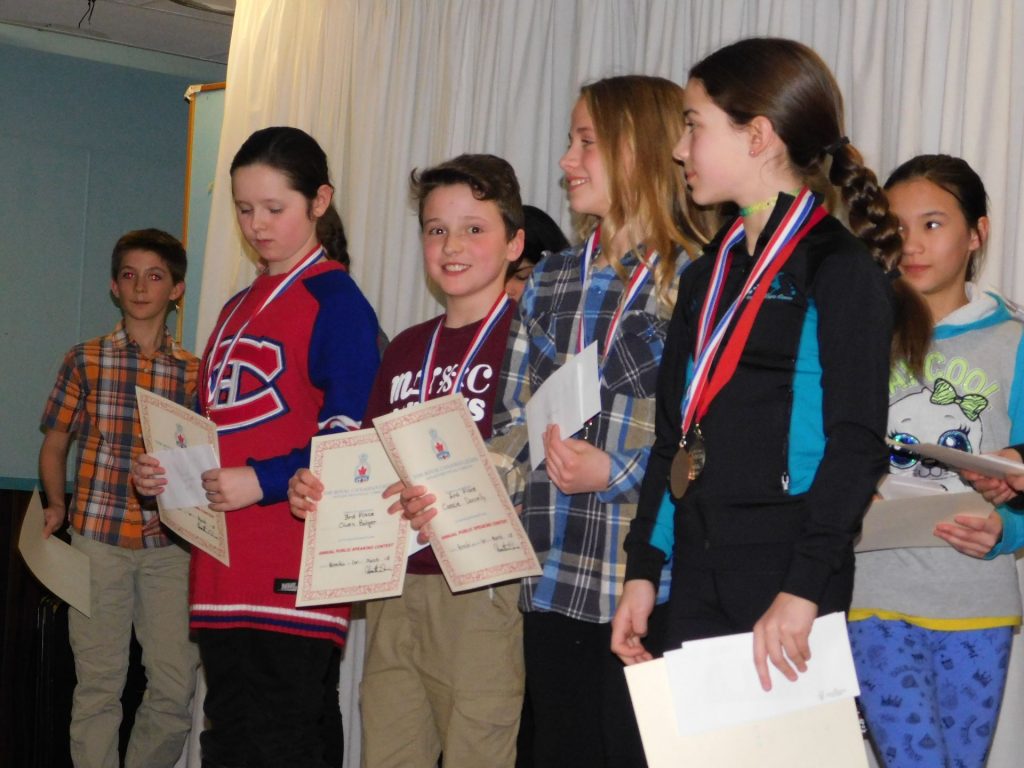 Each participant received a certificate and an envelope containing a cash prize. First through third place in each division also received medals. First place in each division received the above, plus a trophy to keep and a plaque to hang in his/her school. Here, Ethan is pretty pleased with his winnings!
-------------------------------------------------------------------------------
Thank you for visiting our class BLOG.  If you have any questions or comments, feel free to e-mail me (Margaret Black):  mblack@scdsb.on.ca or to add a comment to this page.